Our Services
Swinford | Westport

Prescriptions
At O'Connell's Pharmacy our aim is to provide you with a fast, efficient and professional service and new customers are always welcome. We dispense under the following government schemes:
DPS & GMS (Medical Card)
Long Term Illness
Hardship Scheme
Dental Prescriptions
High Tech Scheme
We also offer emergency registration on the Drug Payment Scheme for patients who require expensive medication. We also offer a blister pack service.
Blister Pack Service
Blister packs are a perfect solution for patients who may have difficulty remembering to take their medication or are taking a number of medicines.
Blister packs work by grouping the patients tablets together based on the time of day each tablet is due to be taken: morning, lunchtime, evening and night time.  
Blister packs help ensure that the right medication is taken at the correct time of day.
New customers are always welcome.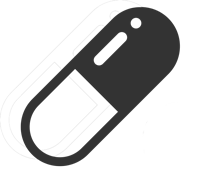 Emergency Contraceptive Pill / Morning After Pill
At O'Connell's Pharmacy we advise about and dispense the Emergency Contraceptive Pill, also known as the Morning After Pill. If you are concerned that your usual form of contraception may not have been effective or you have had unprotected sex in the past 72 hours, our pharmacists are available for a discreet and confidential consultation and will advise on the best course of action.
Our Swinford pharmacy is open Monday to Saturday and our Westport pharmacy is open Monday to Friday.
Gifts, Perfumes & Aftershaves
O'Connell's Pharmacy stock a wide range of gifts, perfumes and aftershaves. Our perfume & aftershave gift sets are perfect for birthdays, Mother's Day, Valentine's Day, Christmas or any other occasion. Brands Stocked Include:
Women's Perfumes
Armani, D&G, Marc Jacobs, Chanel, Prada, CK and Jimmy Choo.
Men's Aftershaves
Paco Rabanne, Jean Paul Gaultier, CK, Armani.
Healthcare & Nutrition
O'Connell's Pharmacy have a section dedicated to vitamins and nutritional products. We also stock a wide range of beauty and healthcare products including most top brands of skincare, haircare, tanning and fragrance products. Our staff are trained and can assist you in choosing the right products for you.
Brands stocked include:
Skincare
Vichy, Aveeno, Ziaja, Simple.
Cosmetics
Rimmel and Isa Dora.
Photograph Printing & Electrical Products
At O'Connell's Pharmacy in Swinford, we offer a full printing service. Pictures can be printed from memory cards, using a USB cable/stick or direct from your smartphone. We stock a range of photo albums and picture frames in varying sizes.
We stock a good selection of digital cameras that are suitable for photographers at every level. Electrical items include:
Cameras, electric hair & grooming products, electric toothbrushes, health devices.
Blood Pressure Monitoring
If you are concerned about your blood pressure or you feel that something isn't right, at O'Connell's Pharmacy, one of our trained staff can test your blood pressure. Early detection of high blood pressure or an irregular heart beat can prevent serious illness such as a stroke or a heart attack.

Veterinary Products
O'Connell's Pharmacy stock a wide range of veterinary products for cattle, sheep and horses.
Located on the Main St in Swinford and at Westport Primary Care Centre, Tubber Hill, our staff are trained and can assist you in choosing the right products for your animals.