Welcome To
O'Connell's Pharmacy
Est. 1930
Welcome To
O'Connell's Pharmacy
Est. 1930
O'Connell's Pharmacy was established in 1930 by Denis O'Connell. The pharmacy has passed to 3 generations of O'Connell's and is now owned and operated by Eoghan O'Connell, a grandson of Denis.  We have two pharmacies which are located on Main St, Swinford, Co Mayo and Westport Primary Care Centre, Tubber Hill, Westport, Co Mayo. Both pharmacies have a private consultation room where you can consult with one of our pharmacists, free of charge, and we also have a children's play area in our Westport shop. Both pharmacies are wheelchair accessible and there is free parking outside both shops. New customers are always welcome.
We offer a range of services including prescriptions, blister packs, photograph printing service (Swinford only) and free consultations with a pharmacist. We stock a number of top brands of make-up and we sell a wide range of gifts such as perfume, aftershave and electrical goods.
Blood Pressure Monitoring
If you are concerned about your blood pressure or you feel that something isn't right, at O'Connell's Pharmacy, one of our trained staff can test your blood pressure.
Early detection of high blood pressure or an irregular heart beat can prevent serious illness such as a stroke or a heart attack.
Blister Pack Service
Blister packs are a perfect solution for patients who may have difficulty remembering to take their medication or are taking a number of medicines. Blister packs work by grouping the patients tablets together based on the time of day each tablet is due to be taken: morning, lunchtime, evening and night time.  Read more.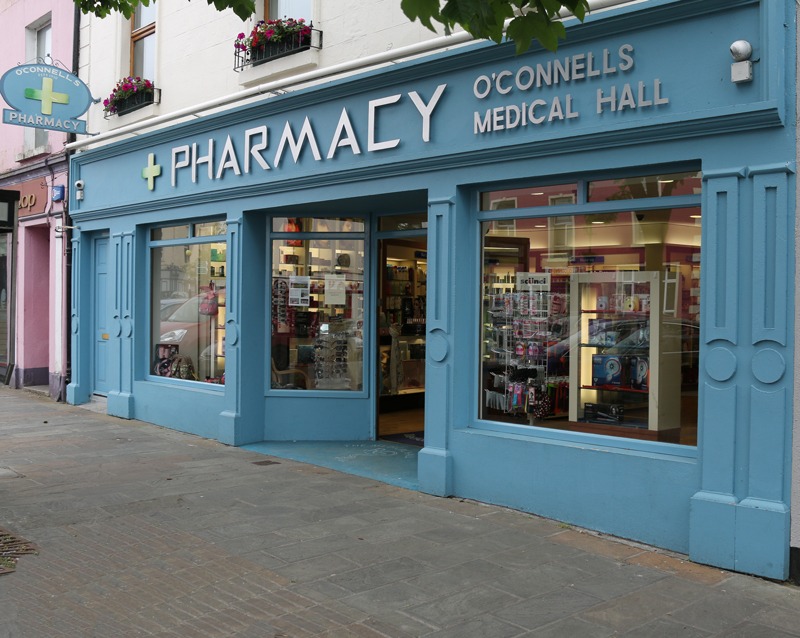 O'Connell's Pharmacy, Main St, Swinford, Co Mayo, F12 W2R2
Private Consultation Room
Onsite Photography Printing Service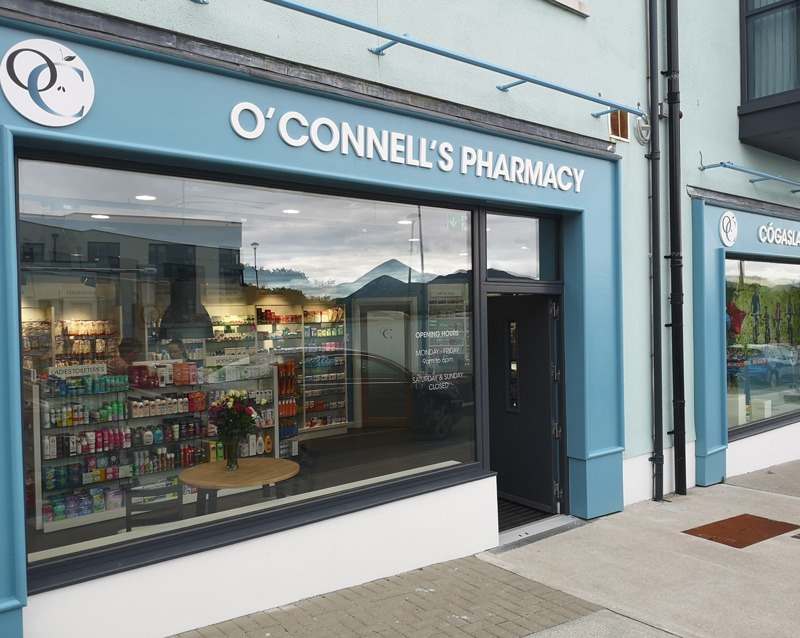 O'Connell's Pharmacy, Westport Primary Care Centre, Tubber Hill, Westport, Co Mayo
Private Consultation Room